Education and Career Opportunities for Engineers in Australia

Engineering is a profession that has extensive and plenty of specialised roles. And the world has a plethora of opportunities for Engineers to exhibit their knowledge and flourish creativity. If you are passionate to learn and gain expertise in any Engineering domain, there are many courses you can pursue and make a career in Engineering field of your interest.
Australia, in particular, has some top universities/ institutes to study Engineering; ones that offer a chance at industry-focused practical learning.
What is Engineering?
Engineering is a branch of Science & Technology which concerns with design, analysis, creation, working of structures or systems and its application using scientific and mathematical solutions.
Who are Engineers?
Engineers are competent and skilled people responsible for design, analysis and creation of structures to devise a technological solution taking into consideration its practical use, safety, public costing to make it usable, sellable and marketable.
Australia When compared internationally leads ahead at the third position in terms of quality education and graduate opportunities for international students.
Top Engineering Courses to Pursue in Australia
There is wide range of Engineering disciplines and Australia particularly has amazing and plenty of opportunities to develop skills in diverse disciplines. Some of the most popular ones are:
Computer Engineering
The field of computer is fast booming. The industry is so wide that there is need for specialised professionals. You can pursue your career in studying computer engineering, information technology engineering, computer science, computer and network engineering, computer information system, mobile application development, and so on all of which are related to the field of computers.
Civil Engineering
A civil engineering field, similar to the computer field has many options for specialised courses. It is a broad field and you can take up courses like civil and structural engineering, civil and environmental engineering, architecture and building, building surveying, urban and regional planning, advanced engineering- civil engineering (transport), construction project management, and so on.
Mechanical Engineering
When there is a new product in the market, its efficient solution is also a result of work of mechanical engineering team. They are in demand for their agile skills and critical thinking. Some of the courses include engineering (manufacturing), international automotive engineering, engineering practice- mechanical engineering, robotics and mechatronics engineering, mechatronic engineering, automation and manufacturing systems, and so on.
Electrical Engineer
Electrical Engineering is not just a fascinating field but a highly important one. Imagine your life without the smooth availability of electricity. As technology evolves the need of electrical engineers will be there. There are many interesting courses you can pursue in this field of study like engineering in phonetics, electrical power engineering, professional engineering- electrical, engineering in renewable energy, engineering (electrical and electronic)- entrepreneurship and innovation and such.
Electronics Engineer
Just like the electrical engineers, the electronics engineers are crucial. Both the field of electrical and electronics go hand in hand. This field also requires specific skills for high-end tasks. And thus, there are courses like electronic and computer engineering, nanotechnology, engineering science (network systems and telecommunication), electromaterials, electronic and energy engineering, electronic and sports engineering, electronics and embedded technology, which you can opt.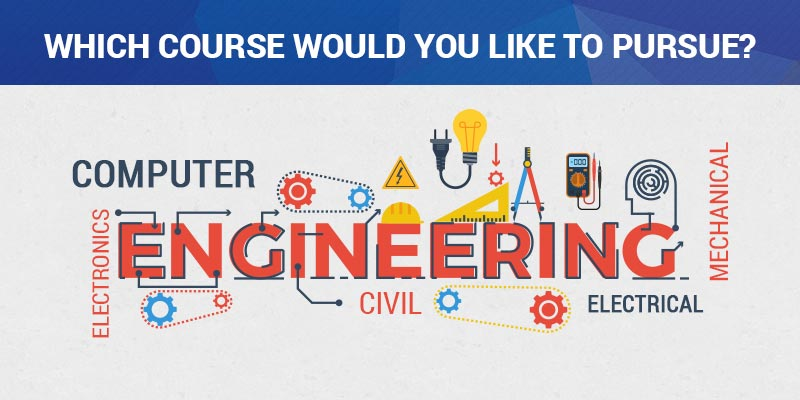 Best Engineering Institutes Across Australia
Engineering institutes delivering finest education and offering best resources are many in Australia. From Melbourne to Perth, Adelaide, Sydney, Brisbane, Darwin, Hobart, you can find best universities and institutes spread across all of Australia. The scope for Engineers is bright and wide in the land down under.
According to the ranking awarded in 2018 by Times Higher Education's World University Ranking, there are 35 top universities in Australia and 6 out of them rank in the top 100. Needless to have any more reason or explanation of Australia's quality of education and its impact on your career.
These are also ranked in different top positions by QS Top Universities Ranking. The courses they offer are accredited by Engineers Australia.
These institutes will prepare you for the professional roles and impart you with the industry efficient knowledge. Whether you want to work with an international team and manage a project or take up a specialised role or indulge into research work, Australian educational institutes have all the essential resources to offer while allowing you to be as creative and innovative as you would aim.
Check out the entire list here:
https://www.timeshighereducation.com/student/best-universities/best-universities-australia
Benefits of Studying Engineering from Australia
1. Academic Excellence: You will get all the resources and knowledge to enhance your engineering skills
2. Industry Oriented Learning: There is a lot of focus on practical exposure and industry relevant learning.
3. Flexible Learning: The Australian Education system is structured in such a way that it does not burden the students and elevate their talents.
4. Diverse Options: A range of specialisations is available from which you can select your interested field of study. There are undergraduate and postgraduate degree courses that will help you learn at various levels.
5. Specialised courses: For students aiming to pursue career in concentrated studies, there are specialised courses available.
6. Lucrative Employment Prospects: You want to work with tech giants or manifest your own idea, Australia will give you many opportunities to grow, both financially and intellectually.
7. International Student Support: The international students are provided plenty of support right from getting acquainted with the culture and academics to assist with accommodation, internships and so on.
8. Multicultural Environment: Your growth is exponentially boosted by regular interactions with folks coming from different backgrounds and countries. There will be plenty of networking opportunities with chances to land international job.
9. Vocational Courses: The Vocational Education training programs will train you to become qualified Engineering associates and successfully land the job of Engineering Technologist.
10. Migration opportunity: Australia has a high demand for skilled engineers and gives chance to international students who are qualified engineers to get the permanent residency visa.
11. Research Opportunities: Most of the top educational institutes in Australia offer the students plenty of focus for research.
How can you apply for TAFE/ Bachelor / Master or PhD?
You can choose to study courses in particular discipline at different levels, from Technical and Further Education (TAFE) i.e Certificate I-IV, Diploma, Advanced Diploma, to Bachelor, Master, PhD.
You can apply for the relevant degree and select course of your interest. A little bit of research about the various universities and colleges should help. Do check out their syllabus content; what the course has to offer. You can certainly seek assistance from professional education counsellors at Aussizz Group who will help you narrow down the best choices according to your interest, requirements, feasibility and future prospects. An English language proficiency proof is must for the non-native English speakers to enrol in any course and also the basic academic requirements depending on the level of course.
You can opt courses like Master of Engineering Science, Master of Engineering Management if you have inclination towards a more managerial role in the industry. In fact, Australia is home to some of the top universities to pursue master in Engineering. Note, you can even land a scholarship.
Excellent Job Prospectus in Australian job market for Engineers
The requirements for Engineers in Australia have consistently gone up. Engineers Australia has also published the analysis of Engineers Vacancy in different states of Australia. Over the years, the ratio of female engineers has also increased and many universities have encouraged the trend by means of scholarship and other educational support.
A good number of positions are open for the engineering graduates to take up employment at different levels in an organisation and that too with handsome average annual salary, at least a minimum of $60,000.
Basic Statistics of Average Annual Salary for different Professions:
| | |
| --- | --- |
| Profession | Annual Salary |
| Software Engineer | AU$75,084 |
| Civil Engineer | AU$71,598 |
| Mechanical Engineer | AU$72,182 |
| Electrical Engineer | AU$75,125 |
| Electronics Engineer | AU$71,176 |
Source: www.payscale.com
With growing years of Experience, you not only get an international exposure but these annual salaries can go up to more than AU$ 100,000.
Australia Immigration Prospects
Applying for Australia Permanent Residency is a next favourable step to consider after completing education in Australia. For engineers, there are good chances as Australian economy is in need of skilled engineers. Amongst the many ways, applying through SkillSelect Skilled Migration Program is one. If you look at skill select rounds 2018 then you will come to know that occupations like electronics engineers, Industrial, Mechanical and Production Engineers, ICT Business and System Analysts, Software and Applications Programmers, Computer Network Professionals received an invitation to apply for general skilled migration visa subclass 189 and 190.
Graduates can also gain sponsorship with Australian employers and apply for PR through Employer Nomination Scheme or Regional Sponsored Migration Scheme.
Skill Select Invitation Round for the month of February:
Australia is not by chance a favourite destination for international students to opt higher study. There are pretty rewarding reasons for it. So, if you are still contemplating about international education or studying abroad then consider expert consultation for Australia Education.
Want admission in the best college of Australia? Get in touch with our Education Experts today!