Study in Canada: Best Cities for International Students
Well, well, well…
Do you intend to study in Canada? But are not familiar with how to make your education dreams come true in the North American country. Rather than running from pillar to post, for guidance you may visit Canada education consultants who will assist you with valuable information. Before visiting, ensure to make a list of your concerns such as cost of living, tuition fees, accommodation costs, etc.
Addressing them beforehand will help you attain mental peace. Otherwise, you could end up in a city with no clue at all as to where to go and what to do. It is therefore essential to understand the big picture. Year after year students flocking to Canadian universities, say a lot about its premier reputations. As far as the question remain about cities being pocket-friendly or not, a few are dear whereas, the others are affordable.
Canadian cities as well its community is student-friendly and deliver high quality of education plus employment opportunities to overseas students. Even in economic terms, the education and living costs are minimal as different cities have excellent infrastructure and transportation facilities. They play a vital role if you want to pursue studies and at the same time build a bright future. The 5 best cities to Study in Canada for international students are Montreal, Vancouver, Toronto, Ottawa, and Quebec City.
Top Cities to Study in Canada for Overseas Students
Montreal:
If you aspire to excellent education and premier universities, Montreal tops the list with around 350,000 students visiting the city. What makes it popular are cultural extravaganza and festivals. Locals are conversant in French, English, and other languages.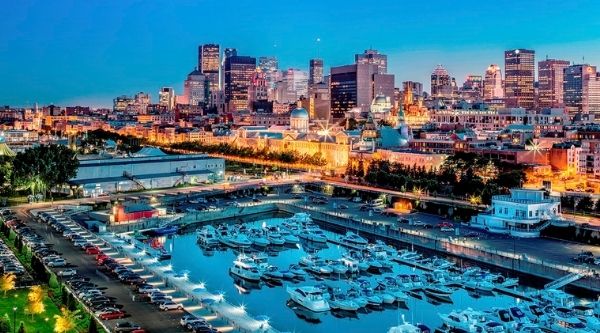 Vancouver:
Vancouver is not only an expensive city but also a student-friendly city in the world. It ranks 17th. The reasons that make Vancouver popular are the pleasant environment and picturesque beauty.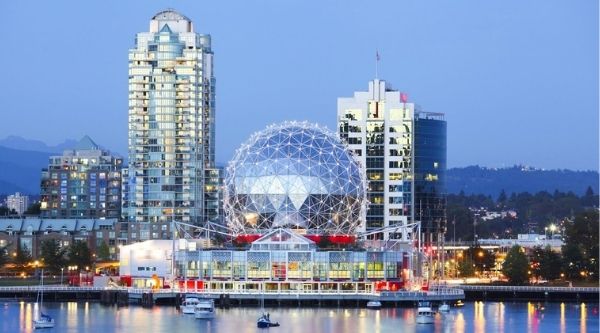 Toronto:
You do not feel alone if you are pursuing a course in any Toronto university. Interestingly, 17% of overseas students who study in its universities hail from foreign nations. As a cultural hub, Toronto is known for food festivals, art, and historical monuments. It is among the best cities to study in Canada for Indian students and an important place worth living. In no uncertain terms, it is the 34th student-friendly city in the world.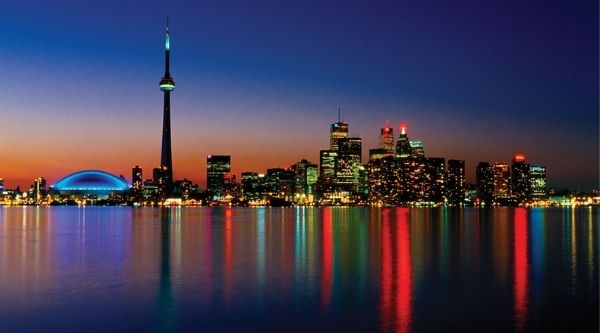 Ottawa:
One of the prominent student-friendly cities is Ottawa. Hence, it has a diverse and lively student environment. In no uncertain terms, it is famous for skating and skiing, termed as winter sports. In terms of employment opportunities, it takes center stage. It is affordable and the best city for work purposes.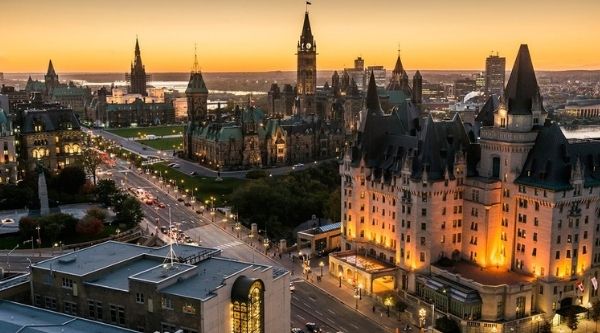 Quebec City:
The French-speaking province of Quebec is known for its European grandeur and architecture. Quebec celebrates different festivals, of which Winter Carnival is the biggest festival. Even the city organises several winter sports. It is not only the cheapest city in Canada for international students but also acclaimed for education facilities.
If education and living expenses are not within your budget, it will be a daunting task at the time of obtaining a student visa. As per statistics, nearly 642,000 overseas students enrolled in North American universities. The nation ranks 3rd spot globally after USA and Australia.
By now, you are aware of the best cities that are economical and affordable. Leave the job to Canadian education consultants assuring the wellbeing of Indian students. The experts guide you in the entire process, i.e. from providing detailed information on student-friendly and best cities to building the right career pathway for a bright future. Even the issue that concerns students is Canadian student visa requirements. One cannot ignore them.
Related Read: Get to Know Why Students Opt to Study in Canada
Consider the following study in Canada requirements:
Study Permit:
One of the most pertinent requirements every student faces is a Canadian study permit. If you want to study in the best city in Canada, you have to make sure to obtain it. Start the process one year in advance. The details mandatory for institutions, universities are passport details, English or French language proficiency test proofs with minimum bands or grades, finance proofs, and cost of living. Every province has different visa requirements, and it varies.


Choose Institution/Course:
Go online and find out if your institution obtained DLI (Designated Learning Institute) status. DLI accommodates only overseas students. While applying for a student visa, you should prefer a course with a suitable degree program. There is no difficulty switching other courses, owing to the flexible education setup. Compare different course options before choosing a particular major program.


Take English Language Proficiency Test:
International students have to prove proficiency in English or the French language. If you want to take admissions in any institution, you have to take the IELTS Academic Test to obtain a good band.


Apply to different universities:
Shortlist different universities after applying in advance. It can be advantageous to apply to several universities with application costs varying from $100-$250. What can work in your favor is to compare different options after identifying institutions and courses.Also, choose backups. Ensure you provide accurate information with documentary evidence. Once the university confirms your interest, you can provide an acceptance letter.


Apply online or visit the center:
It is the institution that is ready to admit applicants after applying for study permits. Visit the application center or apply online. Include correct documents in your application. These include a passport copy, finance proofs, etc.
Stay updated with Aussizz Group and redress education and student visa queries with Canada education consultants.