Why Renewing OSHC & OVHC Is Significant to Ensure a Continuous & Stress-Free Stay in Australia?
You started your international journey in Australia with a great fervour.
You worked tirelessly to make the most of every opportunity coming your way to build a successful career in Australia.
This began with choosing a course that can help landing a dream job in future, dealing with months of preparation for visa and getting acquainted with the international practices.
But, what if the immigration department ask that you cannot live or extend your stay in Australia?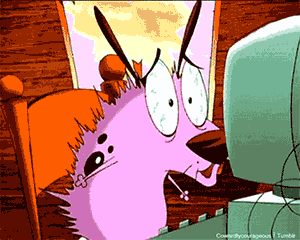 You are sitting, contemplating with shock – despite having a valid visa, best financial support, required skills, Why I am not eligible to stay in the country?
Well, It's because of the Expired Health Insurance Policy!
Being a migrant in Australia, you will obviously be aware of the importance of having an OSHC (Overseas Student Health Cover) and OVHC (Overseas Visitor Health Cover). It is one of the mandatory requirements for a work or student visa of Australia to fulfil, as it provides access to high quality health care and coverage against unexpected medical expenses. Failing to maintain an adequate level of health cover, means not meeting the health requirements for Australian visa, which ultimately results into visa rejection.
When it comes to purchasing OSHC or OVHC, we leave no stone unturned to buy the one that best meet our needs and budget. We make sure to consider what the plan covers, compare benefits and figure out the premiums meticulously.
However, we completely overlook some factors that make us deprive of enjoying the continuous benefits of our health insurance plan. One of them is renewing the policy before the due date or expiry date.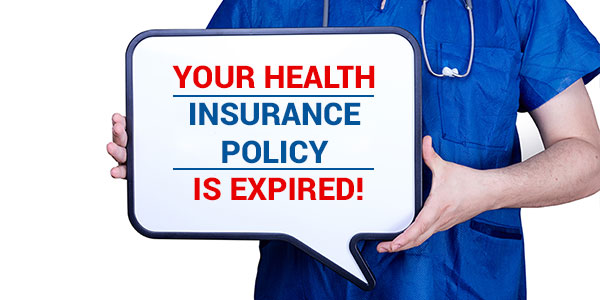 Why Renewing Your OSHC and OVHC Is Important?
All the health insurance policies come with an annual limit and hence need to be renewed every year. If you fail to renew the policy before the due date, the negligence may cause a policy lapse and need to buy a new one.
It also goes with Overseas Student Health Cover and Overseas Visitor Health Cover. Insurance companies in Australia work closely with the Department of Home Affairs to monitor the compliance of health insurance. If you are on Australian student visa or work visa, you cannot spend a single day without having an evidence of suitable health cover arrangements. So, be sure of not missing the due date to ensure a continuous stay in Australia.
Even though the insurers send a renewal notice informing the insured about the expiry of the policy, it is the responsibility of the insured to renew the policy within the stipulated time.
Other Consequences
No-Premium Benefits: When you purchase a health insurance policy, a premium is paid to the insurer every month to avail coverage benefits during critical times . In case, the policy terminates due to non-renewal of policy, you also lose the premium benefits. And even you renew the policy after the due date, you need to pay the interests as well, which obviously proves to be more expensive.
More Waiting Period: It is evident that the insured need to serve a designated waiting period to avail certain benefits under the health insurance plan. If the policy lapse, you will have to serve that waiting period all over again to claim that benefits and face many other problems in an international country when an emergency situation arises.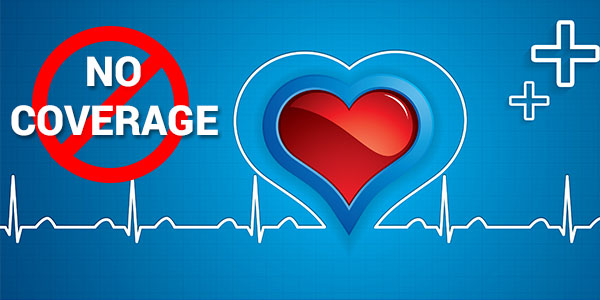 Pre-Existing illness cover: As we read above, with a new policy also comes a new waiting period. This is also applicable to the pre-existing illness cover. One has to wait for two to four years to avail that coverage. So, even if you have served this period with your old policy but failed to renew the policy on time, the same period will be count with a new policy to make you eligible for the coverage of pre-existing illness.
Must Read: What is waiting period in OVHC and OSHC?
Things to Consider When Renewing a Health Insurance Policy
Grace Period: Generally, if the insured fail to renew the policy or pay premium by the deadline, he is given a grace period of 15 or 30 days by the insurance company. If you renew your policy within that time-period, your policy will be considered valid and make you eligible to enjoy benefits.
Reconsider Your Health Insurance Requirements Carefully: Being a policy holder, you must inform about any change in the health condition to the insurer. It is the time where you need to choose the coverage that can help to meet your family's financial needs in Australia. It can either be adding a new child/spouse or removing an expired member from the coverage.
Insurance Provider: Many times, in health insurance case, we often feel to switch to better options or services than the one we currently possess. If you too feel the same, you can switch to other policy or change your provider. You can also refer www.getmypolicy.online to compare multiple plans by leading health insurance providers and choose the one that can best protect your journey in the 'land down under'
** If your request to switching to other policy or provider is not in line with the company's terms and conditions, it may get rejected. Some other common reasons responsible for the rejection are insufficient information, poor claim history, missing previous policy document, higher age, etc.
Getting a chance to study and settle in a country like Australia is an opportunity that doesn't come frequently. You are ought to fulfil all the obligations and laws so that it does not hamper your goals or career. Having the health insurance renewed on time is such obligation to follow as it saves you from facing horrible consequences and allow you to stay stress-free in an unknown country.